SPECIAL AUGUST DOUBLE-PLAY!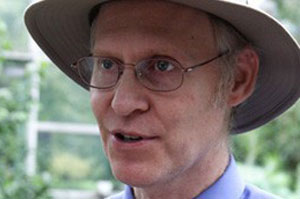 Biblical Botany Brunch with Dr. Jon Greenberg
Sunday, August 10 - 10:30am
Enjoy a guided tour of Torah and Jewish history through food and drink with Biblical and Talmudic botanist Dr. Jon Greenberg. Enjoy a delicious munch and brunch, learn about:
Lilies you have eaten in Jewish history, from Egypt and Rome to Jewish New York
Noah's wine vs. Pharaoh' beer: The barroom brawl and culture war that shaped Jewish history
The etrog "problem" and its solution: A Rorschach test for Torah and science
The Jewish exile who taught America that tomatoes are not poisonous
The mushroom story: How science caught up to the Talmud after 1700 years
Tickets: $18 in advance / $22 at the door
Children under 13: $9 / $11

Bob Alper - Rabbi/Stand-Up Comic (Really) Hilarious * Clean * Gentile-Friendly
Tuesday August 26 - 7:00pm
Heard multiple times daily on Sirius/XM Radio!
As seen in Newsweek and hundreds of newspapers, and on The Today Show, ABC Evening News, CNN, BBC, Good Morning America, Comedy Central, and Showtime
Tickets: $18 in advance / $22 at the door
Adults and Children 11 and over are welcome.


Or purchase advance tickets for both events for just $33!

Welcome Or Shalom!
Beginning on February 23, 2014, Or Shalom Jewish Community will formally celebrate its new home at
Congregation Beth Israel Judea on Brotherhood Way in San Francisco. Both Congregations and their Rabbis are thrilled to announce this milestone, and believe it will create a new and exciting Jewish presence in San Francisco that will strengthen both communities by expanding the spiritual, religious, and educational opportunities available to both.
This new Village of Jewish Communities on Brotherhood Way will form a broader and deeper Jewish community from which all members can benefit. It will be a beacon to unaffiliated Jews and their extended families and will make the entire campus more vibrant and more appealing to prospective members of both communities.
Feisty Old Jew at the Marsh Theater - By and With Charlie Varon

Feisty Old Jew is the story of a 20th-century man living in a 21st-century city. It's also a fast, wild ride through the fertile comic mind of the man the SF Chronicle calls "San Francisco's brightest satiric star" - who also happens to be a member of Or Shalom! For more information, check the The Marsh web site.
2014 ISRAEL TOUR: "THE LAND THAT I WILL SHOW YOU" (Genesis 12:1)
Two overlapping itineraries!
"First Timers" - for those visiting for the first time or the first time in a long time - October 20-31, 2014
"Returning Visitors" - a more "in-depth" look at Israel for returning visitors - October 27 - November 7, 2014
More information


Tikkun Olam
Interested in helping others? Here are some very needed project opportunities.

Adult Education
Discover or deepen your Jewish knowledge. Come and join us for some or all of our fabulous learning opportunities.